26072 Merit Circle #110 / Laguna Hills, CA 92653 949-916-0945 / Fax 949-458-8502
eControls
Make sure you're viewing the latest version of our website by clicking the refresh button on your navigation bar.
Single or dual sensor installation
Terminals for wiring
TS520W

Model C365T21WF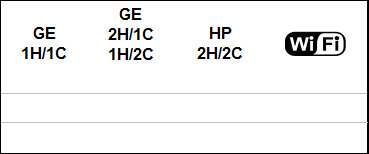 (Pat. Pending)
Resources
Brochures
Datasheets
Manuals
Submittals
Available with or without wall plate
Terminals for wiring.
No internal gasket to restrict airflow.
Modulating actuator for airflow control.
OR
R80CT20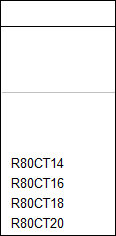 Model #
R80CT08
R80CT09
R80CT10
R80CT12
8" Round C365 Damper, Modulating, Wired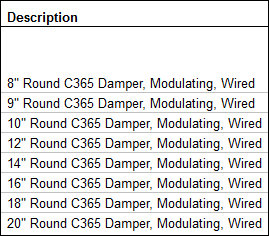 Technical
Sales Video
Consumer Video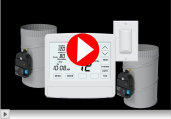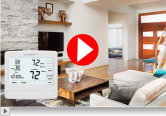 The Comfort365 uses a wired upstairs temperature sensor and wired dampers and is ideal for RNC. Although designed for RNC, the Comfort365 is a very cost effective solution for wired replacement applications as well.
R80CT07
7" Round C365 Damper, Modulating, Wired
R80CT06
6" Round C365 Damper, Modulating, Wired
Model #
Description
Datasheet
Datasheet