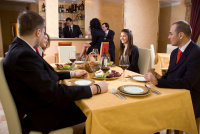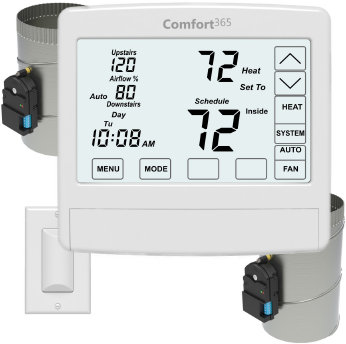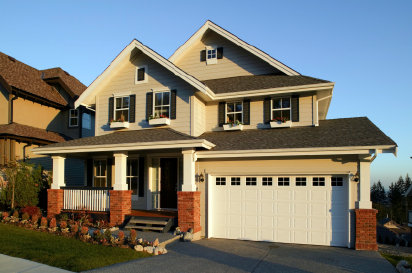 Make sure you're viewing the latest version of our website by clicking the refresh button on your navigation bar.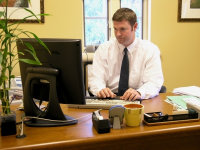 Solutions for RNC and Residential Replacement Market and Light Commercial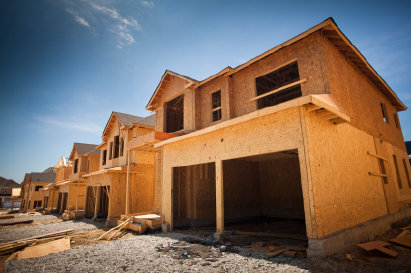 ProR Series Zoning Panels
RNC and Residential Retrofit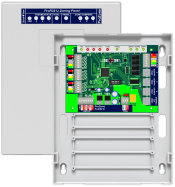 ProC Series Zoning Panels
Custom Residential and Light Commercial
Plug and play dampers
Out of the Box - Ready for Operation
4 Models - 2 to 3 zones with
2 Heat/1 Cool or 1 Heat/2 Cool
5 Year Warranty
Plug and play dampers
Programmed using the PDMi3 or PDM on panel. Guides installer through set up, sets advanced options and tests the installation.
3 Models - 2 to 6 zones with 3 Heat/2 Cool
5 Year Warranty
Panels available with wireless radio module for use with wireless thermostats.
Includes fresh air control
Includes fresh air control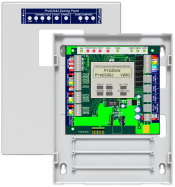 Handheld PDMi3 guides installer through set up, tests the installation, sets advanced options, monitors the operation, and can clone multiple panels. FREE to qualified contractors.
Bypass Options
Bypass Options
Zoning Products
7 Day Programmable
Wireless zoning thermostats. Works with ProC332JW and ProC332JPW.
Battery Operated
5 Year Warranty
Large LCD display with blue back light.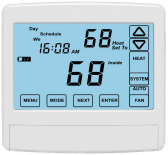 Operating modes include Heating, Cooling, Auto heat/cool, Off and Emergency Heating when heat pumps are used.
Wireless Zoning Thermostats
Plug and Play Residential Zoning or
Fresh Air Dampers
Reliable A80 actuator - tested to over 9 million cycles. Modulating, open/close.
Wide range of sizes
Foam gasket sandwiched between two blades provides an excellent air seal without reducing air flow.
5 Year Warranty
Plug and play connectors eliminate the time and errors associated with traditional wiring.
Bypass Options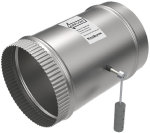 Use a traditional mechanical barometric damper.
Or, eliminate the cost of a bypass damper and constructing a bypass duct by bypassing to non-calling zones using the modulating zone dampers (depending on installation).
Or, set the close limit position on each zone damper.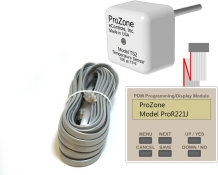 Sensors and Accessories
Discharge Air Temperature Sensor
Outdoor Air Temperature Sensor
Duct Pressure Sensor
Handheld Programming Module
Vacant / Occupied Wall Switch
Plug and Play Cables
5 Year Warranty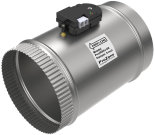 Fresh Air Controllers
Meets the fresh air requirements of ASHRAE 62.2 and Title24.
Monitors heating, cooling and ventilation calls from the home thermostat and tries to fulfill the fresh air requirements during those calls.
Monitors outdoor temperature to limit fresh air operation in severe weather.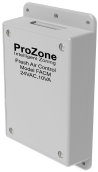 Comfort Controls
Comfort Controls - Light Commercial and Residential
Wireless and wired controls to control airflow into a space.
Wireless and wired dampers that easily install between the diffuser and the flex drop.
Applications include offices, restaurants, examining rooms, classrooms, conference rooms - any space where airflow control is desired.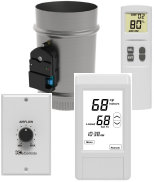 (Pat. Pending)
26072 Merit Circle #110 / Laguna Hills, CA 92653 949-916-0945 / Fax 949-458-8502
eControls
5 Year Warranty

Comfort365 Products
Thermostat with Airflow Control
Wireless for Replacement Applications
Gas/Electric Only 1H/1C,
Gas/Electric 2H/1C or 1H/2C or Heat Pump 2H/2C
Gas/Electric 2H/1C or 1H/2C or Heat Pump 2H/2C
5 Year Warranty
Terminals for Wiring
Modulating dampers
Inexpensive upstairs temperature sensor
5 Year Warranty
Wireless communication to dampers and upstairs temperature sensor.
Wireless modulating dampers
Wireless upstairs temperature sensor
Wired Solutions for Residential New
Construction and Wireless Solutions
for Replacement Market.
A simple solution for solving the common problem of uneven heating and cooling in a home without using a zoning panel.

Comfort365 Videos

Sales Video
Installer Video
Coming Soon
Consumer Video
Featured Product
over traditional zoning and less installation labor.
47 to 57% material cost savings
Thermostat with Airflow Control
Wired Solution for Residential New Construction
Gas/Electric 2H/1C or 1H/2C or Heat Pump 2H/2C
Gas/Electric 2H/1C or 1H/2C or Heat Pump 2H/2C
Enabled
Enabled